The world of social seems to move at the speed of light with their platform updates and announcements. Thankfully for you, we sat through and weeded out the most important features that should get some of your attention.
1. Facebook Expands In-stream Video Ad Buying Options
Love 'em or hate 'em, in-stream video ads (you know, the ones that interrupt your favorite puppy videos) are here to stay. And while Facebook says that more than 70% of in-stream video ads are watched to completion, advertisers say they want more control over where their ads are being placed and what audiences are being served the ad.
By using Audience Network, advertisers can target their ads to people based off previous or similar preferences. While this option is still new and fresh and video watching behaviors start to evolve, Facebook promises to continue to provide advertisers with greater flexibility and control over their ads to ensure they are reaching their optimal performance.
2. LinkedIn Introduces Native Video
Something that may have made many of us say "FINALLY!" was when LinkedIn announced they would be rolling out their native video function. So, what exactly does this mean? Well, short story, you can now post video directly to your LinkedIn where before you had to have the video hosted on a video sharing site like YouTube or Vimeo.
Now, you can upload from your existing files or create a video directly from the app to post. The catch? This option will only be available for individual profiles and not Company Pages. No word yet on when that will be available, but fingers crossed it's on their road map.
3. Instagram Stories Turns 1
Okay, so this isn't so much an update as it is a milestone for Instagram, but it's still worth mentioning since it has become Snapchat's biggest competitor to date. Launching on August 2, 2016, Instagram Stories has taken the social world by storm by becoming one of the fastest-growing social features with 250 million daily users compared to Snapchat's 166 million daily users.
In the year that Instagram Stories has been around, it's had a lot of updates and improvements which has made it the preferred platform. Many social influencers have even jumped from Snapchat to Instagram Stories mainly due to Instagram's discoverability capabilities making it easier for users to find influencers and brands to engage with their content. Let's see what this next year has in store!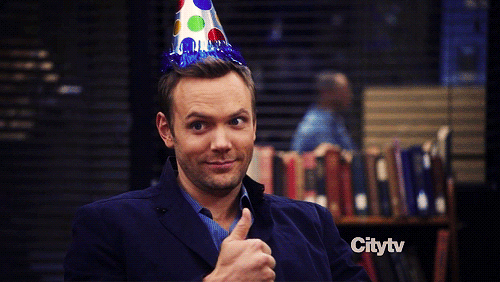 4. The #Hashtag Turns Ten (On Twitter)
Again, not really an update, but still a pretty significant milestone as the hashtag has become a way of life…well, for some.
For 10 whole years we've been hashtagging our breakfasts, vacation photos and those puppies we can't get enough of. Its sole purpose was to help content be found within the Twitter platform and since then it has evolved to help its users jump into local and global conversations, and even spark social movements.
Also, if you're around younger kids, just keep the whole "but it's a pound sign!" argument to yourself. No one wants to lose their cool points.