It's still the beginning of a New Year, so why not keep one toe in the past with my picks for 2017's top marketing campaigns? It was tough to nail it down to just three, but here's who I think got it right.
1) FEARLESS GIRL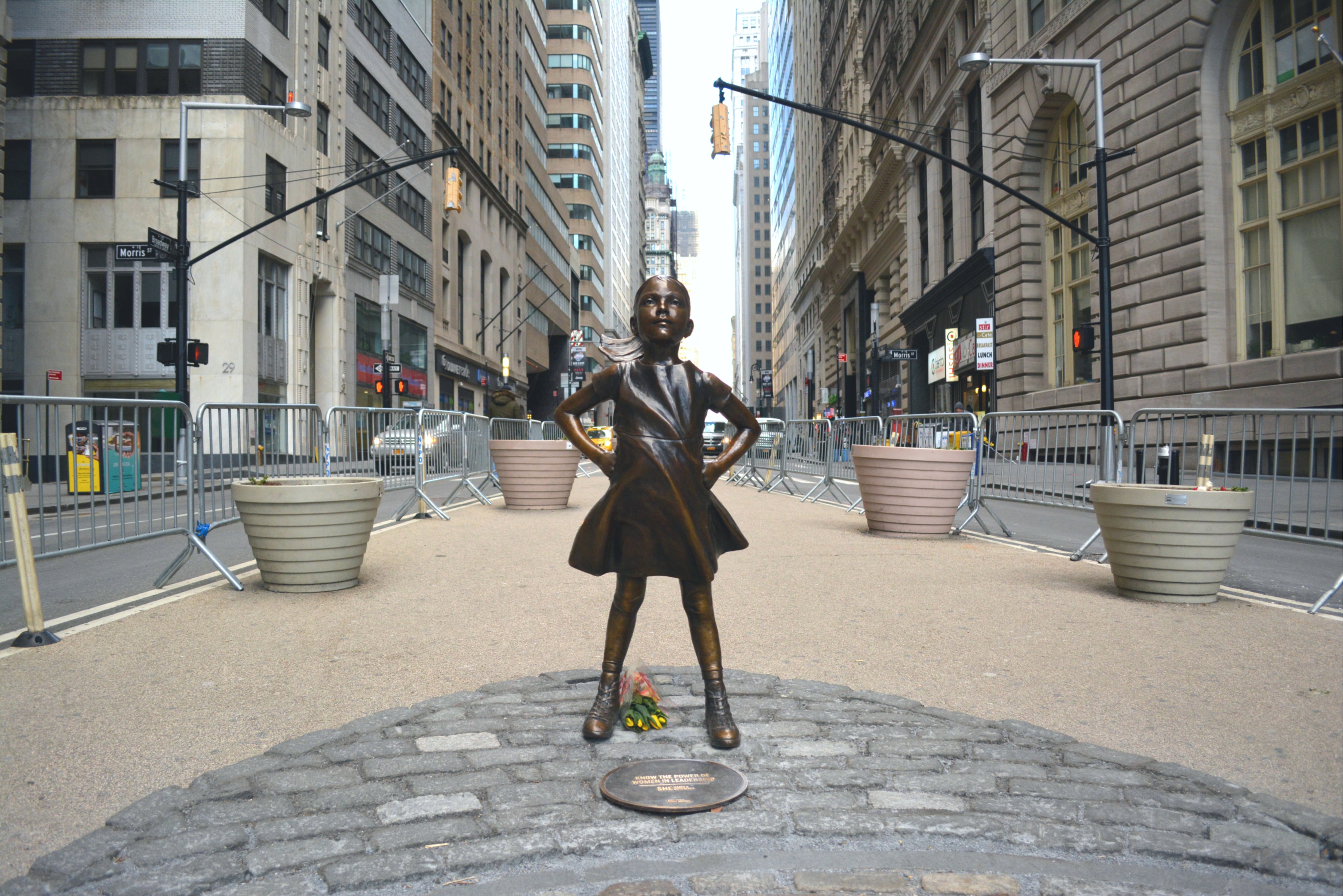 When you think of a successful marketing campaign, you might assume it was backed by a giant budget and pushed out with an equally giant amount of fanfare. Not this campaign. Created for financial advising company State Street Global Advisors (SSGA) by McCann New York as a way to promote the one-year anniversary of their SHE Fund (which only invests in companies with women at the top), the Fearless Girl statue took her place on Wall Street under the cover of darkness. The world woke up to a petite powerhouse that soon became a viral sensation. And guess what? She did it all without a cent of paid media.
In just 12 hours, Fearless Girl snagged more than 1 billion Twitter impressions; a number that escalated to 4.6 billion over the next 12 weeks. Oh yeah, and more than 215,000 Instagram posts. This warm reception earned a reported $7.4 million in free marketing for SSGA, including TV, radio and social media.
Fearless Girl proved it takes more than money to make a campaign a success. Here's what I think she had on her side:
Timing:
Her arrival opposite the Charging Bull wasn't just any random Wednesday. It was International Women's Day. With SSGA wanting to bring awareness to their support of gender diversity, the decision to introduce Fearless Girl to the world on this day was huge. As it turned out, conversation surrounding 2017's International Women's Day was #1 on Facebook, topping the Super Bowl!
Bravery:
SSGA definitely stepped out of their marketing comfort zone when they agreed to the experiential advertising approach of Fearless Girl. It was a risk, especially since their very public message could ruffle some proverbial feathers. Not only did it earn a ton of free buzz, but more than 40,000 people signed a petition to keep Fearless Girl put through 2018!
2) HEINEKEN: WORLDS APART
First, it was Bud Light with their majestic Clydesdales and impossibly cute puppies that made us take pause (and a tissue). Now our beer-brewing friends from across the pond have done it with everyday people…and a great message.
Heineken's Worlds Apart campaign was a social experiment created by Publicis London that addressed people's differences and the idea of acceptance in a way that didn't make us cringe and shake our heads (I'm talking to you Pepsi). Two people with opposing points of view are paired together to assemble furniture, answer some basic questions, and eventually build a bar. After they bond over basic carpentry, their differences are revealed and they are given the choice to leave or discuss their views over a cold one. This is what happens:
Gets me every time. I think this campaign was a success, not only because of its tear-inducing abilities, but because it challenges us to step out from behind a keyboard and actually have a conversation— with real words, not characters and emojis— in a way that is thought-provoking and tasteful (no pun intended).

It is also the first in a series of videos set to be released in collaboration with The Human Library, a not-for-profit organization. This helps take this ad from potential stunt to full-on social change movement.
3) PASS THE HEINZ
As someone who has been in the advertising and marketing world for nearly 15 years, I have had my fair share of ideas met with a big, fat NO. Looking back, some of those ideas deserved it, but there are a few where I still think the client missed out on something really special. So when I saw the ads for Pass the Heinz finally go from fictional to factual, I was elated for marketers everywhere…and I felt a little vindicated myself.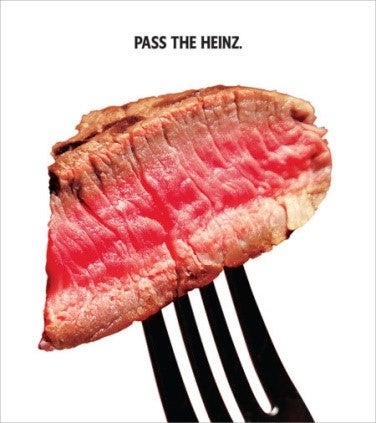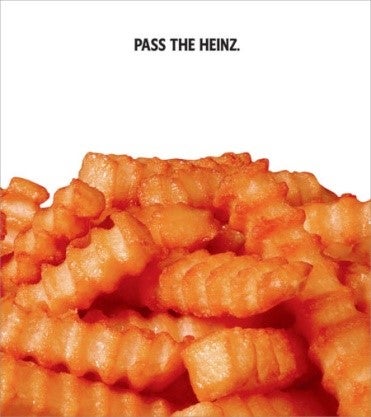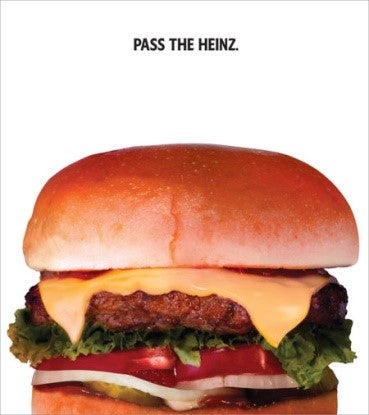 For those who may not be avid fans of AMC's Mad Men, let me explain. There was an episode that aired in 2013 where Don Draper pitched an idea to the top dogs at Heinz: he didn't want to show the product at all; just divine images of food that desperately needed some ketchup. The line? Pass the Heinz.
I thought it was genius. So simple, yet so clever. I may have been more disappointed than Don himself when the potential client scoffed at the daring suggestion. I definitely yelled at the TV when they claimed it to be "half an ad" and demanded to see the bottle.
In 2017, nearly 50 years after Don put his ego on the line, a storyline became reality when Heinz gave the thumbs up to real-life agency, David Miami, to recreate the campaign exactly as he intended. Each execution got its own billboard, ran in the New York Post (the fries version was also featured in Variety), and saw love on social media. What I thought was an especially nice touch was that the credit also went to Don's fictional firm, Sterling Cooper Draper Pryce.
There you have my top three campaigns for 2017. I've already seen quite a few good ones come out this year too, including what we're working on here at VIRGEN Digital Brand Marketing. Stay tuned to see more.