More than 70 years ago sports fans and television lovers alike witnessed the first-ever television commercial. It was July 1, 1941 during a baseball showdown between the Philadelphia Phillies and the Brooklyn Dodgers. Before the first pitch hit the catcher's mitt, Bulova Watch Co. spent a mere nine seconds telling America that they ran on Bulova. It cost $9.
Those unsuspecting fans could never have guessed where the world of advertising would be in 2018 (or that ads during the biggest football game of the year would be upwards of five million dollars for 30 seconds). And marketers could have never dreamed of the ways they would be able to reach an audience.
Today we can engage with our consumers virtually anywhere thanks to smart phone technology. All they have to do is get on social media to share their latest food pic to see everything from our carousel ads on Facebook to how the couch we're selling will look in their living room.
Yes. Consumers can get one notch further down the marketing funnel thanks to a little thing called Augmented Reality (AR).
We saw it first with things like Pokémon Go and Snapchat Filters. (Who doesn't love a dancing hot dog after all?) But the world of AR has gone beyond stopping traffic in pursuit of a digital monster…but it can still help you stop consumers in their tracks. Here are a couple of ways brands are using AR to up their engagement ante.
IKEA and WAYFAIR
Retailers are really starting to learn the ropes of this booming trend (that's expected to reach $117.4 billion by 2022 according to research by Markets and Markets). Thank to AR, husbands can now prove to their wives just how good that leather recliner will look in their living room with apps like Ikea's Ikea Place and Wayfair's View in Room 3D. Even watch company's like Jura are using it to let you see just how killer one of their stunners will look on your wrist!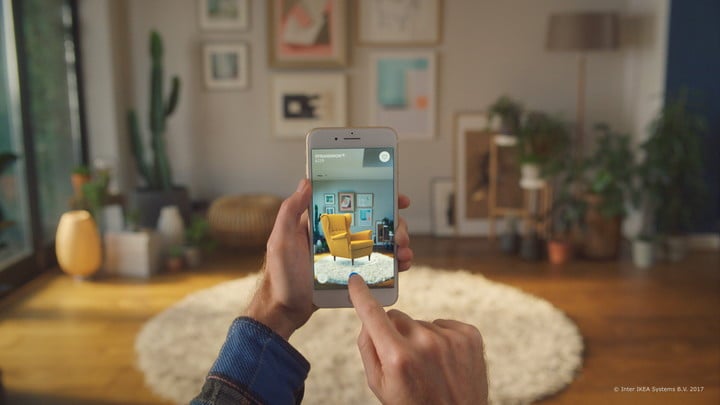 PORSCHE
So I know I mentioned needing a smartphone to enjoy an AR experience, but that's not the case with Porsche. They put their innovation onto the pages of Fast Company with an interactive hologram that brought their Porsche 911 roaring to life. One of the pages featured an acetate prism consumers put together and placed on top of a tablet. A video featuring 3D footage of the impressive automobile flashed before consumer's eyes, drawing them even further into Porsche life. Even with a niche audience, Porsche brought value to its core audience by addressing their innate desire to interact.
From a nine second television spot to virtually placing products right in your living room, the world it is a changin' and marketers need to be ready to meet it head on. Let VIRGEN Digital Brand Marketing help!