When I tell people what I do for a living, I often hear things like: It must be so fun to sit around and think of cool ideas all day. Why yes, it is fun…but it's certainly not all I (or anyone in marketing and advertising) do.
This got me thinking about other myths surrounding our field, so I decided to nip some of these fantasies in the proverbial bud.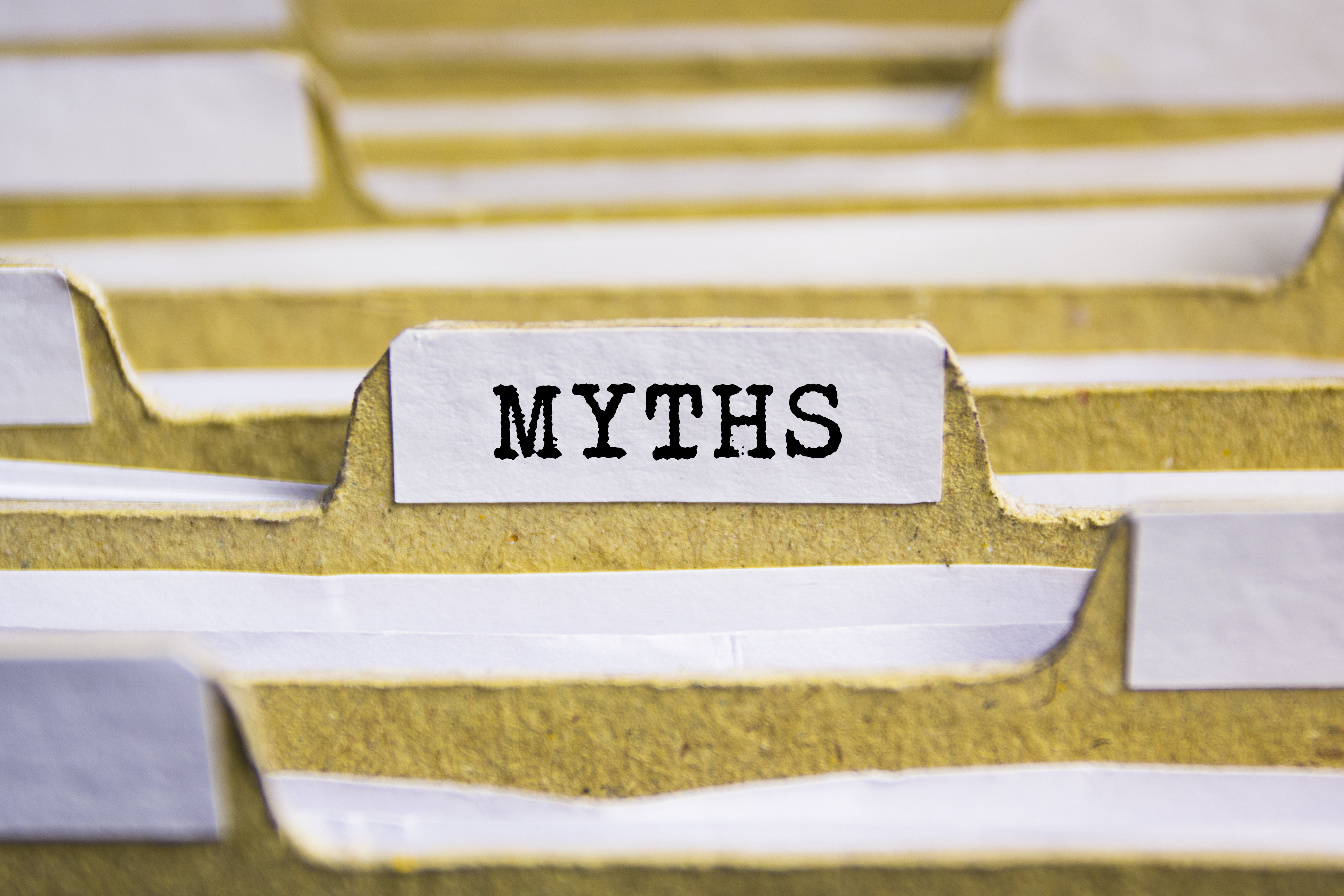 MYTH #1: IT'S JUST LIKE THE MOVIES
Picture this: A group of ad execs from Sterling Cooper Draper don expensive suits and pace around opulent mahogany furniture, chain smoke cigarettes and swirl glasses of whiskey. Their brows furrow in thought as the air between them thickens. Suddenly, one of them leaps to his feet and says "I've got it!" He then proceeds to tell the story of the greatest ad campaign ever told.
Heads start to nod and the slow clap begins. This is the idea they've been waiting for, and it's perfect. It's mocked up, pitched to the client and sold—hook, line and sinker.
What if you trade the likes of Mad Men for millennials in graphic T's and boxes of Chinese take-out? The cast may be different, but the notion is the same: life at an advertising agency is endless glamour, edge, and of course, that Eureka moment.
We saw it in films like What Women Want, Picture Perfect and How to Lose a Guy in 10 Days. It's movies like this that encourage the aforementioned assumption of how we spend our days.
Yes, we are often tasked with conceiving the "Big Idea" for our clients, BUT it's hardly one booze-filled brainstorming sesh after another. Those Eureka moments are the result of hours, if not days, of research, blood, more research, sweat, good ideas, bad ideas, and just plain hard work. Tears are optional.
And as much as I would like to say we always come to the table with the one idea that the client immediately falls in love with, sometimes we bring multiple ideas and the response is more like the one for Keanu Reeve's hot dog pitch in Sweet November.
MYTH #2: IT'S EASY
Correction. Getting direction from the client is easy. Executing said direction is not. Contrary to popular belief, ideas don't just pop up when a creative brief comes through. As mentioned in my previous point, the creative process is just that—a process. It can be pretty grueling. But if it was easy, VIRGEN wouldn't exist because anybody could saddle up to a keyboard and get to work.
I believe Jack London said it best:
You can't wait for inspiration. You have to go after it with a club.
And that's exactly what we do.
It takes a team of specialists each doing their part to make that inspiration come to life. This leads me to my final myth.
MYTH #3: ONLY CREATIVE PEOPLE ARE PART OF THE PROCESS
For years we have been putting ourselves into one of two categories: right brainer or left brainer.
The right brainers fancy themselves as creative, intuitive, emotional and artistic, while the lefties tend to say they're definitely more logical, analytical and objective.
With these distinctions many also believe only right brainers, aka "creatives" are part of the creative process.
But that's not true. And we have science to prove it.

A study published in Scientific American has found that "creativity does not involve a single brain region or side of the brain."
It goes on to state that depending on what you're actually conjuring up, various parts of the brain are being put to use. This means that at any given time both sides could be working together to help produce the desired result.
Right and left minds, blown.
While we definitely have a "creative" team at VIRGEN, no one is dismissed from the creative process. Like the sides of the brain, all sides of our agency are necessary to push the process forward. We've had writers draw logos, account executives pen perfect headlines and media mavens pitch a great campaign idea. Here, it's all about teamwork making the dream work.
So while we wish we spent our days tossing back whiskey while locked in a room with Matthew McConaughey, our creative process goes a bit deeper. If you'd like to see it firsthand, give VIRGEN Digital Brand Marketing a call!