Marketing campaigns can be a mother!
I love watching advertisements because I get chills when it's done right, especially when the copy and imagery create an effortless marriage. Recently, I witnessed a few Mother's Day commercials that pulled at my heart strings and I felt compelled to share them with you.
Here are some quick facts before we begin:
According to the National Retail Federation "Mother's Day spending to reach record-high $23.6 billion (in 2017)." This number has risen substantially since 2007, with an approximate $8.5 billion difference.
How were they able to project such a mind boggling prediction? It takes strategic market planning, intentional creative development, and a tedious comb through of marketing analytics. The final product is usually something to admire but the research behind each campaign will blow your mind.
Mother's Day is an excellent opportunity for advertisers worldwide because consumers look forward to splurging on their mothers on such an important occasion. It is because of brilliant advertising campaigns we are able to break monumental records in consumer spending. This year, retailers will be armed with a variety of gift options and promotions to sweeten the deal.
Let's take a peek at a few campaigns that were creative and effective.
#MomConfessions by LG
In 2014, LG launched a marketing campaign called #MomConfessions. The objective was to encourage mothers to create and share UGC (user-generated content) for out of home advertising content and demonstrate how LG's appliances made mom's life simpler.
Through a simple website link, moms could share their secrets and photos through a super user-friendly platform created by LG. Then it would be anonymously posted in real-time on a Times Square digital display. Posts ranged from hilarious, cringe worthy, brilliant, to sad. The television spots (which were VERY funny by the way!) showed a mom with her family and the ease of the new LG's appliances.
The campaign was so successful it received National recognition through AdWeek and various award nominations. The hashtag is still alive and well on Twitter today proving that strategic social media marketing can be effective!
Make mom's life as easy as possible because she deserves it.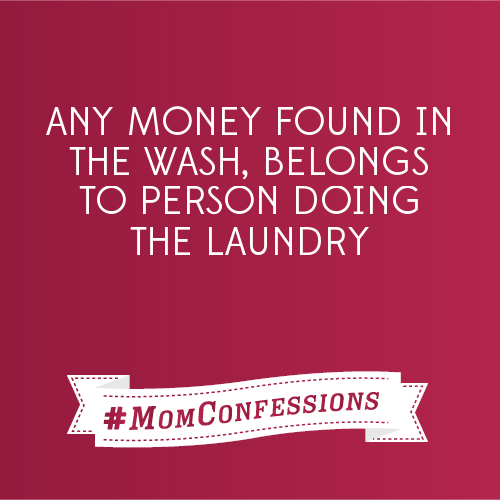 #GotItFromHer by The Body Shop
You know how the saying goes, "She get it's from her mama" and The Body Shop spun up their own twist for Mother's Day. Last month, the beauty brand launched an email marketing campaign called "Rock It like a Mother" with associated hashtag #GotItFromHer. The message is intended to say that we got so much from mom; it's time to give back.
Mediums used include email, social media and their website. The image within the email campaign stood out from the rest of the usual suspects such as flowers and jewelry advertisements. The imagery was strategic, refreshing, fun and simple.
The direct response style advertisement flows well into their website and encourages consumers to click through where they can purchase a tote accompanied with some sweet-smelling goodies inside along with other gift collections. Furthermore, you can show mom how much she "rocks" by going into the store, selecting body butter in her favorite fragrance, and a custom label will be created for free. Read the full article here.
Rock on mom!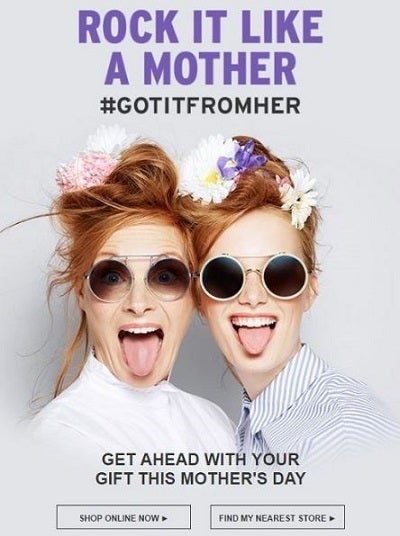 "Do" by Pandora
This year, Pandora launched an email campaign persuading their consumers to click through their website to purchase jewelry from exclusive mother's day collection. The objective is to show that you can DO more for mom this year other than buying the typical flowers and cards. Pieces from their new collection will remind mom of the love you have for her every time she wears it. Pandora wants moms to know that we "Do Love" and "Do Celebrate" them unconditionally.
The charms are specific to Mother's Day with heart shapes, plenty of bling and an "I Love You" inscribed on the sides for a lasting touch. With your purchase, they will throw in a stunning jewelry box. Check out Pandora's tear-jerking 45 second spot that complements the message of the campaign beautifully.
We celebrate mom, because she celebrated us.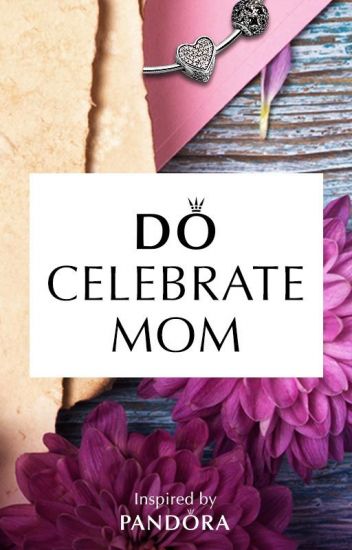 These are just a few of many Mother's Day campaigns that were done well. Do you have an important campaign that needs attention and expertise? Let VIRGEN Digital Brand Marketing take the reins and get your business the results it deserves!