When Aliante became an independent hotel and casino, they asked us to help separate them from the pack. From their brand look, to their restaurants and spa, we gave them the makeover they were looking for.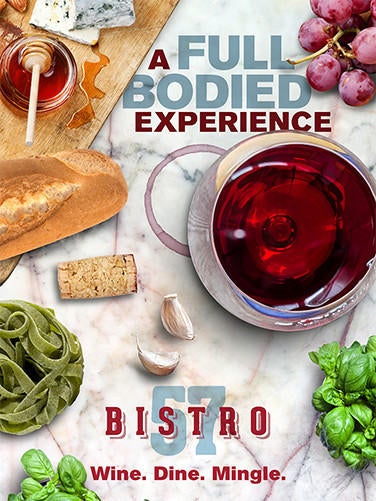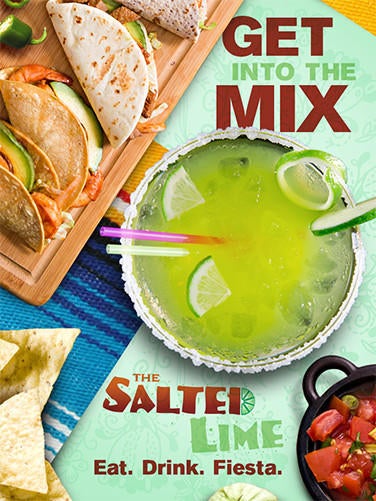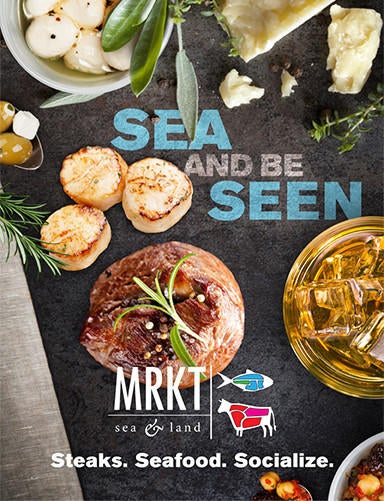 We love to rebrand, especially when food is involved! Our taste buds were put to the test while we devised concepts for Aliante's dining campaign designed to show off their tempting lineup of all-new restaurants.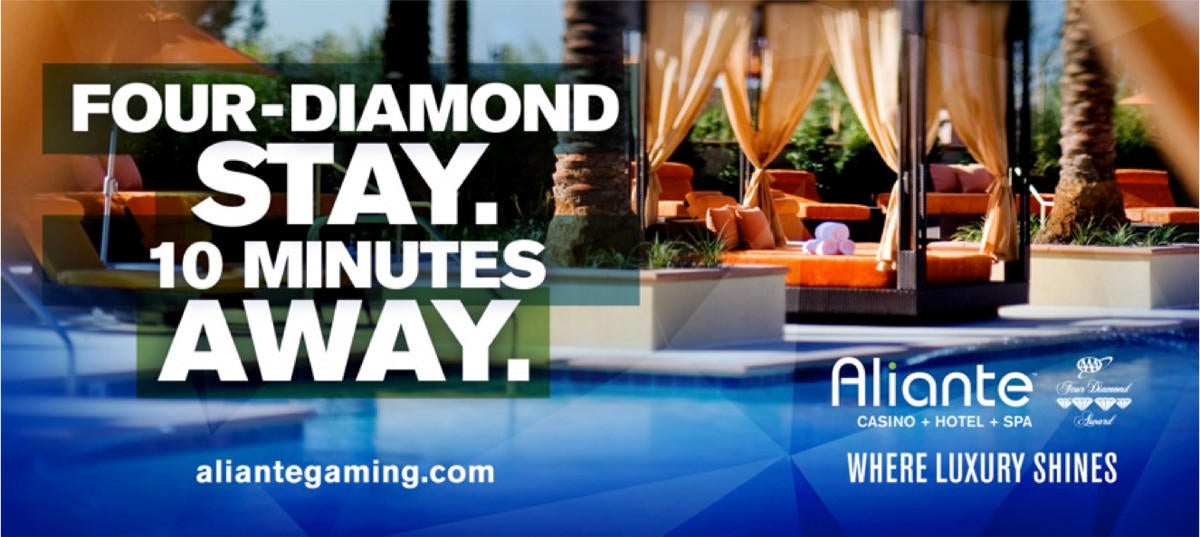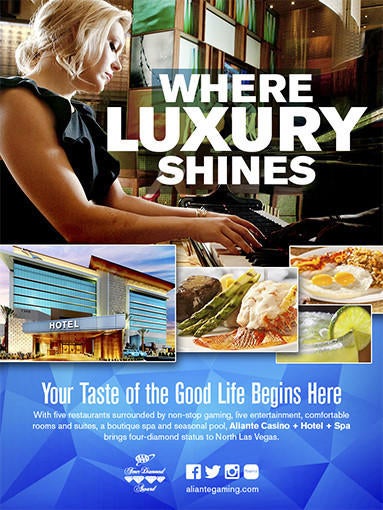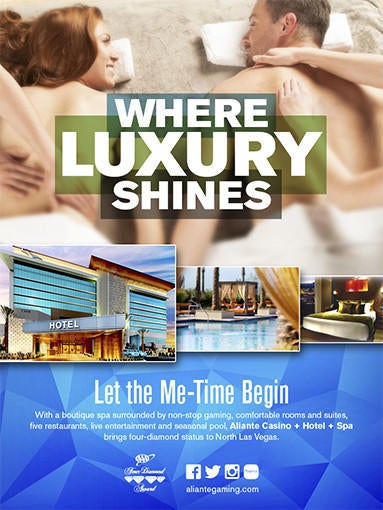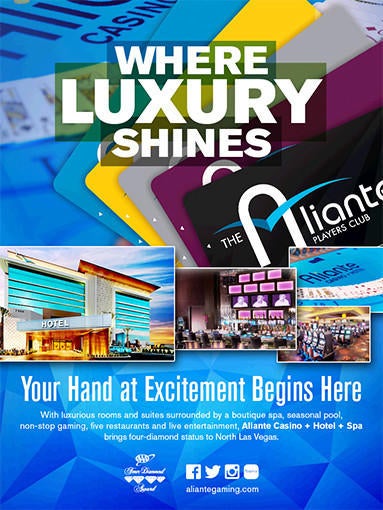 Four-Diamond status is a big deal, and we needed a campaign that sparkled. We showed off Aliante's best assets while letting their audience know luxury was right around the corner.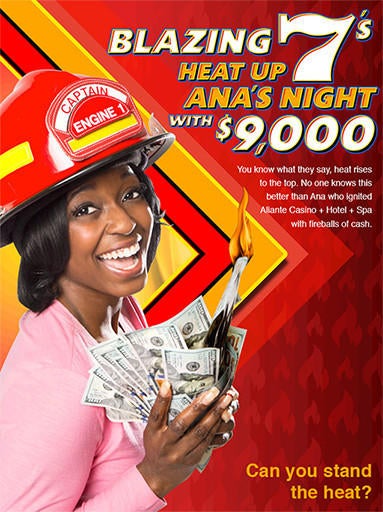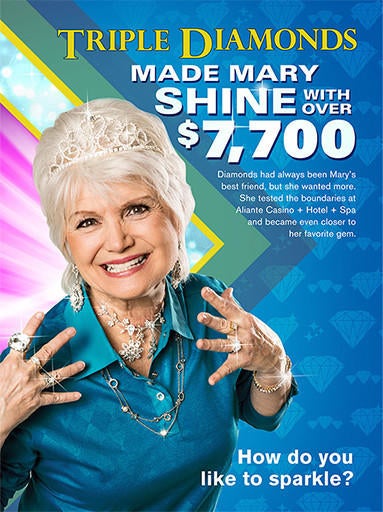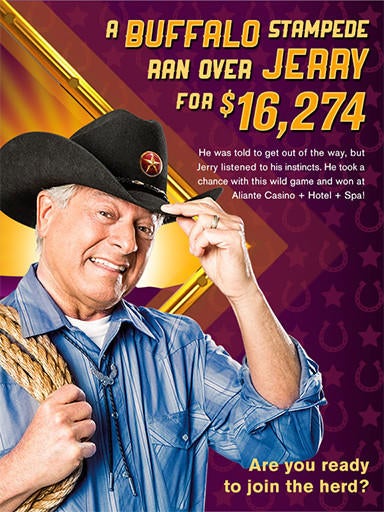 For Aliante's Player Club campaign, we upped the ante on images of jackpot winners holding wads of cash and made them part of the game. Clever headlines and bold photography by V-SPOT made it a winner.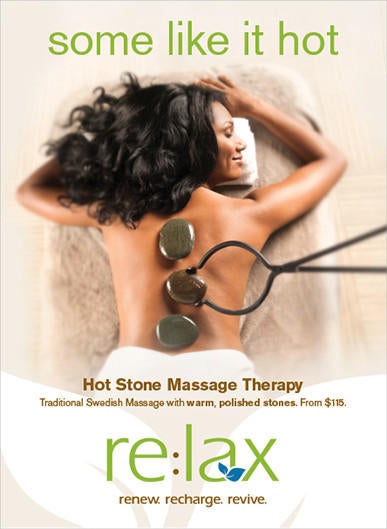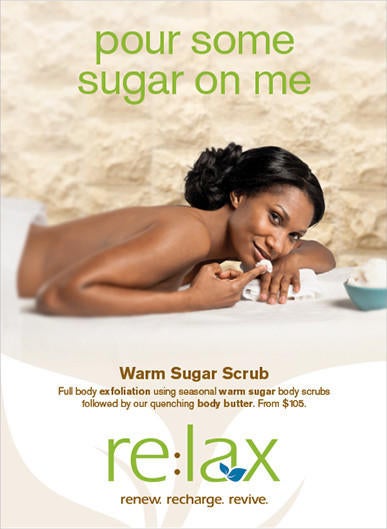 Everyone needs a spa day. What we don't need is the same stock photo selling us a spa experience. When it came time to brand re:lax at Aliante, we created a campaign using unique photography and unexpected headlines to make it as unforgettable as a deep-tissue massage.